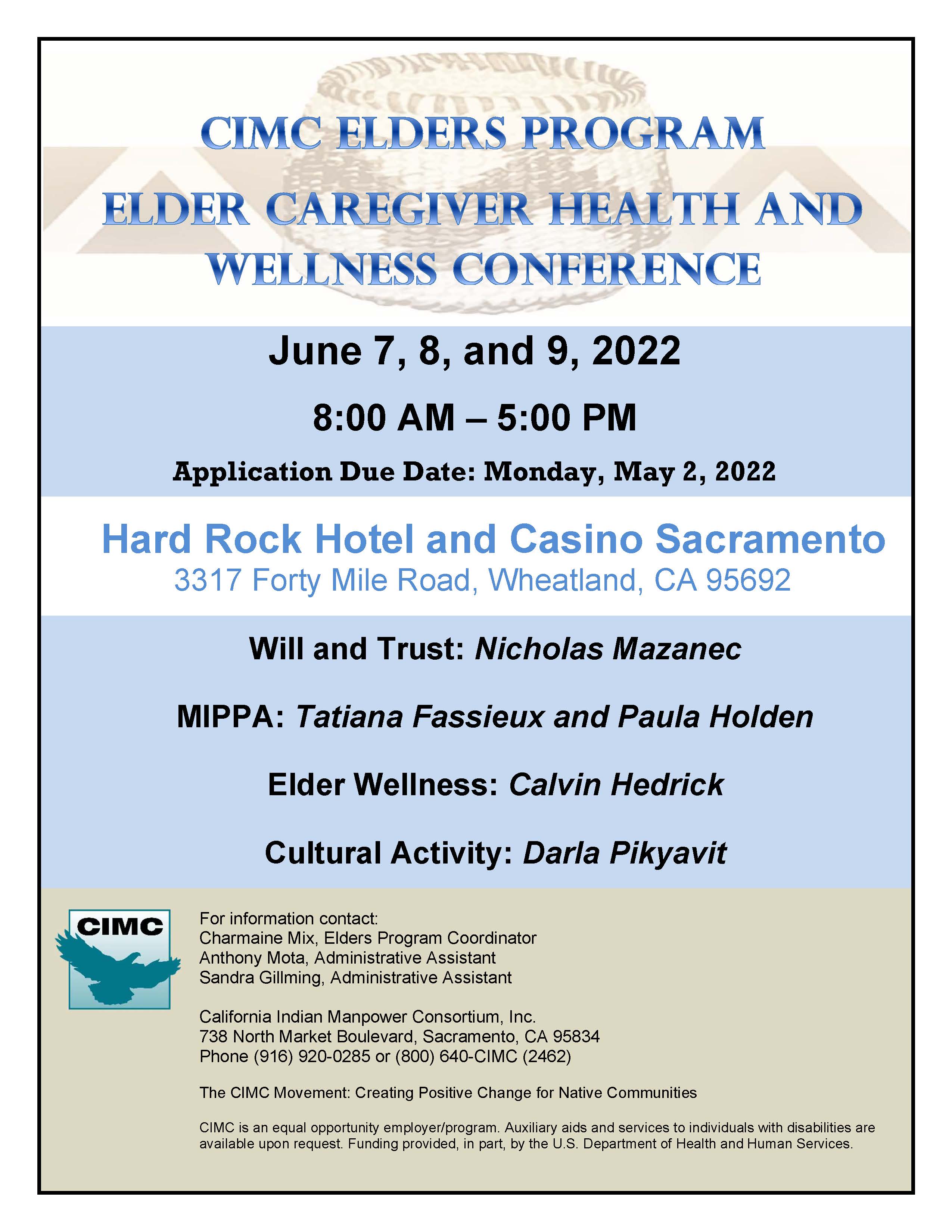 CIMC Elders Program
Elder Caregiver Health and Wellness Conference
This is a reminder that the deadline for applications will be Monday May 2, 2022.
Applications are processed as they are received and are accepted on a first come first served basis.
The application is open and has also been distributed on their website www.cimcinc.org as well as their social media channels.